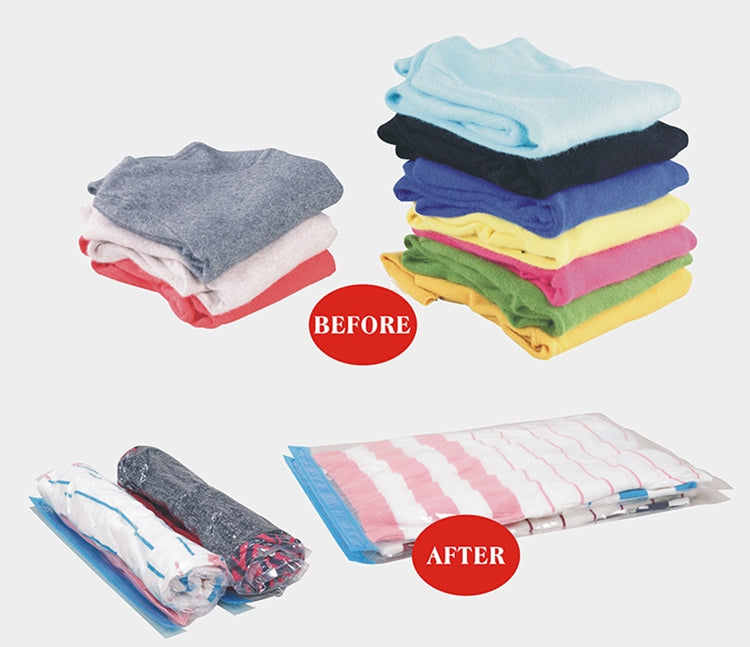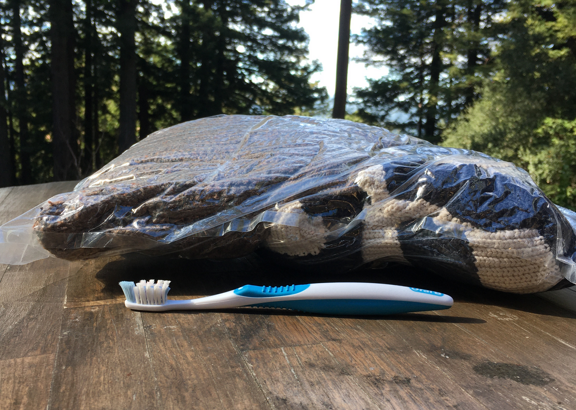 Hand Roll Vacuum Bag with 1 way Air Valve
The Secret to Small Packing!  A large strong re-sealable plastic bag with a ONE WAY AIR VALVE on one end.  Now you can put your soft items in the bag, roll it up, which squishes out the air, and have tons more space in your luggage. 
With these bags, you can not only reduce bulk, but keep smelly things away from clean things, or wet things away from dry things. 
Comes with a clip to help make the closing of the resealable end easy to close. 
Set of 2
Size: 40x60cm , 15.7in x 23.6in
Material: PA+PE
Plastic Thickness: 60 microns
(we are able to sell these at such a great price because we have an overstock from using as an accessory)
shipped via USPS